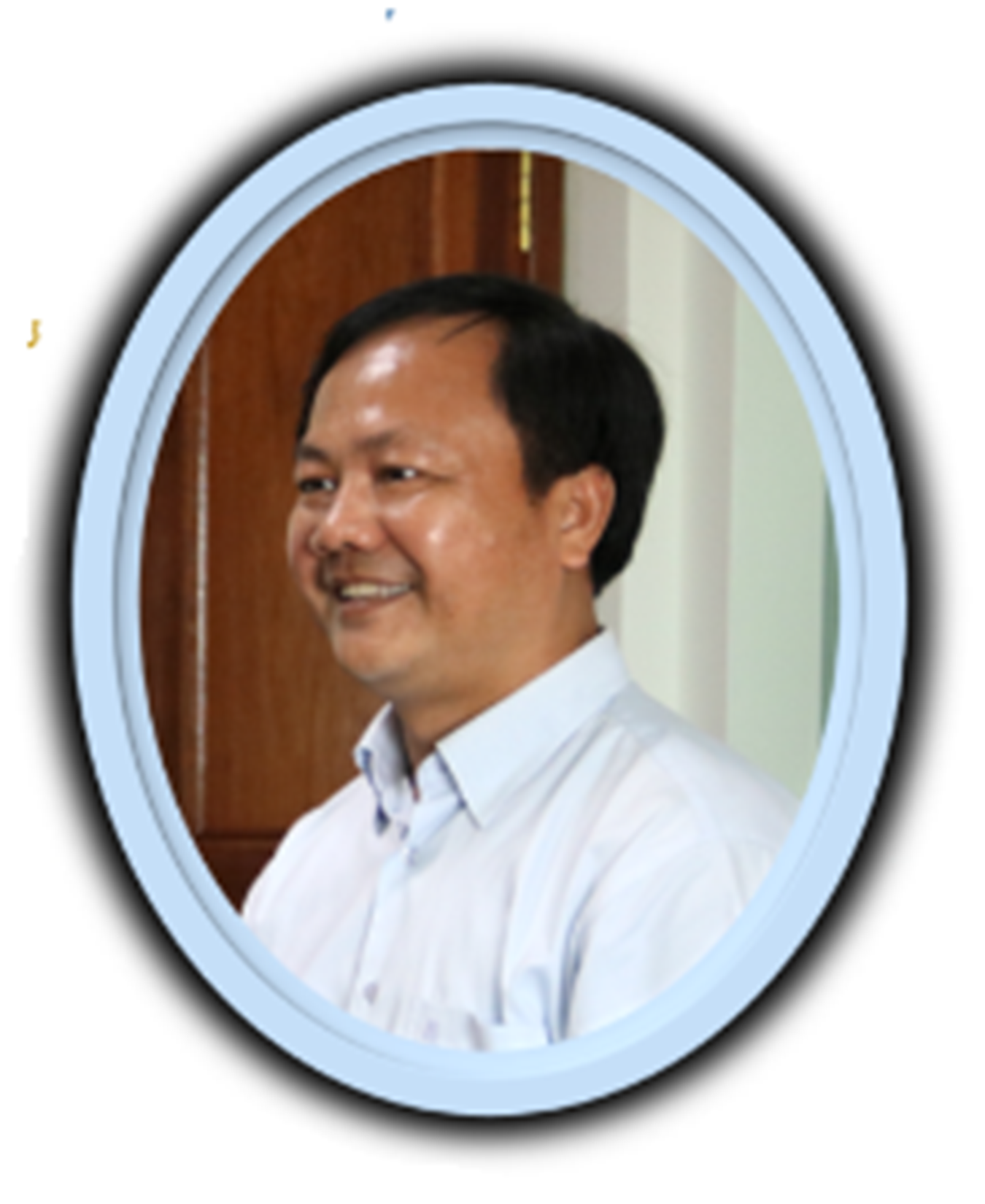 New Director of CNM
Dr. Huy Rekol
Is the Director of the National Center for Parasitology, Entomology and Malaria Control, also known as CNM.
Dr. HUY Rekol (MD, MPH, DTMH, EFTP) took office on September 01, 2014 as the Director of the National Center for Parasitology, Entomology and Malaria Control to replace His Excellency, Dr. CHUOR Meng Chour, who has now retired.
Before taking the position of CNM Director, Dr. HUY Rekol, started his career after the completion of his medical doctor degree in 1996. At that time he held the post of administrative and technical health official, subsequently appointed as the Deputy Director of the CNM Health Education Unit, CNM Epidemiology Survey, Monitoring and Dengue Research Unit and National Dengue Control Program, Technical Office of CNM. He was then appointed as Deputy Director of CNM.
Dr. HUY Rekol has obtained his education in both Asian countries and the United States of America. His training includes Diploma of Medical Doctor (MD), Masters of Public Health and Management (MPH&M), Diploma of Tropical Medicine and Hygiene (DTM&H), Field Epidemiology Training Program (FETP) and several other certificates through participation in both local and overseas training sessions in the fields of administrative-managerial work of public health. Here he held a position as coordinator-management and leadership, communication skills in writing and composing scientific text, scientific research and development of projects and plans, project monitoring and evaluation and so forth.
Dr. HUY Rekol has also published in renowned peer-review journals to disseminate knowledge and experiences among researchers of health sciences. These include The Bulletin of the World Health Organization, The American Journal of Tropical Medicne and Hygiene, PLOS ONE among others.
Dr. HUY Rekol is also plays an active role in the Ministry of Health (MoH) as a member of the gender group of the MoH, Director of Applied Epidemiology of the MoH. He also actively participated in the technical consultations providing though his monitoring and evaluation skills throughout the process for the development and implementation of the National Strategy for Elimination of Malaria in 2025 signed by Samdech Akka Moha Sena Padei Techo HUN Sen;
Dr. HUY Rekol has been well acknowledged for his work. He has been provided with a Letter of Commendation as well as exceptional performance medals from the Cambodian Red Cross, Ministry of Health, Ministry of National Defense and the Royal Government of the Kingdom of Cambodia.
Since taking office as the Director of CNM, Dr. HUY Rekol has further developed and enhanced the work of the national program through ensuring country ownership and leadership in order to achieve the highest standards of quality, safety and transparency through innovative activities and interventions. He has implemented the above through using existing resources, including human resources, delegating responsibilities and assignments according to roles, functions, and duties defined in the CNM organizational chart. He ensures his staff implements according to their disciplines, principles and policies. A special focus is given to assure that partners who conduct research studies linked their studies with specific interventions related to the the control of malaria and dengue within their study catchment area.
It is evident that Dr. HUY Rekol has actively participated, in every aspect, in the projects and activities of many national programs of the MoH. He has always promoted and strongly supported country leadership and country ownership, which are the driving factors to obtain productive results through the three national programs, Malaria, Dengue and NTD National Control Programs.
The Director of CNM warmly welcomes all who visit the website of the National Centre for Parasitology, Entomology and Malaria Control (CNM). On behalf of CNM, I am very pleased to share information with you related to all aspects of the burden of disease related to entomology, parasitology and malaria as well as recent progress of interventions conducted by CNM in our country.
CNM is under the direct supervision of the Ministry of Health of the Kingdom of Cambodia, which is responsible for the control of all diseases including those related to entomology, parasitology and malaria in Cambodia.
As clearly stated in the CNM organizational organogram, CNM is fully qualified to lead various other activities such as epidemiology and surveillance, monitoring and evaluation, research, training, administration, development, support for health staff, both at the national and sub-national levels. CNM is also actively involved in the development of national policies and the provision of technical consultation to the Ministry of Health, which is the leading health institution in the country of relevant health interventions in establishing and promoting national policies in an sensible manner in accordance with the current needs and epidemiology of disease.
I would like to invite readers to frequently continue visiting CNM's website to stay updated on the latest news on disease conditions and activities planned and currently being implemented at the central and provincial levels, including all collaboration with partners. I am very pleased to share with you and encourage you to use of all information on this website and to take seriously the value of this information and for the sake of the public health of the people of Cambodia.
For those readers who wish to disseminate information in the bulletin of our website, feel free to share your experiences, findings and new discoveries, particularly from research projects, either completed or currently being implemented.
I would like to request all the readers who visit our website to kindly provide constructive comments about all the information on this website for the betterment of the quality and content of this website. I hereby assure that we will renew efforts update and improve the information and design of our website.