Visitor Counter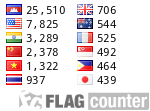 | | | |
| --- | --- | --- |
| | Page 4 | |


III. The main issues encountered during the implementation of the project
The delay process of drug and RDT process with the limited capacity of drug prepackaging.
The supply of drug and RDT are not on time and not yet respond to the real need of the project.
Most of the roads lead to villages and meeting places are very remote with bad road condition, no access and have a lot of small rivers. In addition, in raining season the roads are slippery and dangerous for traveling.
The means of transportation to survey villages were made only by motorcycle, ox cart, boat and walking, so the expense for travel is very expensive.
The communication is still a big problem due to the remoteness.
No specific IEC materials related to VMW project have been produced.
VMWs have low education and limited awareness.
The human resources for implementing the VMW project are limited.
The budget for implementation of VMW project is still limited.
IV- Lessons learnt

The health service provided at the remote and hyper-endemic is really having aduction of malaria burden. community strong impact on the re
With the scarce resources and the bad infrastructure in malarious areas, the community advocacy, empowering and ownership, especially let the community bear the responsibility, are the sole and real local malaria control leading to the genuine sustainability of the programme in the future.
The involvement of community leaders and other key persons and good collaboration with other stakeholders based in the areas will roll back malaria faster.
Villages with the existing village health committee and health volunteers are very useful in implementing the malaria control activities such as participating in the distribution and retreatment of bed nets, providing health education, especially monitoring all the activities carried out at the village level, helping to mobilize the local resource, particularly involving in solving problems facing at the community.
The regular monitoring of VMWs and the targeted community creating trust building, good relationship and motivating more and more community participation from these vulnerable groups.
The success and sustainability of the project in the long run, it depends mainly on support, participation and full responsibility from national program, PHD, OD, and HC, especially the community themselves.
The volunteers voted by the community and have their own mean of transportation are more helpful and beneficial for the project implementation.